Marketing is changing rapidly. Old trends are replaced by new trends. Today, books as a format for presenting relevant information on marketing seem to be not the best option. Obviously bloggers or articles in online magazines will help you quickly resolve issues. However, books from well-known specialists are a guarantee of quality. You can look into the heads of marketing gurus. In addition, electronic copies are available anywhere and in any quantity.
Let's start with trends. The book will help you deal with the state of the art. The author constantly releases updates with current additions.
The author also has a bestseller "Non-Obvious Megatrends: How To See What Others Miss and Predict The Future" that combines marketing trends over the past decades.
1) 2019 Non-Obvious: How to Predict Trends and Win the Future by Rohit Bhargava (2019)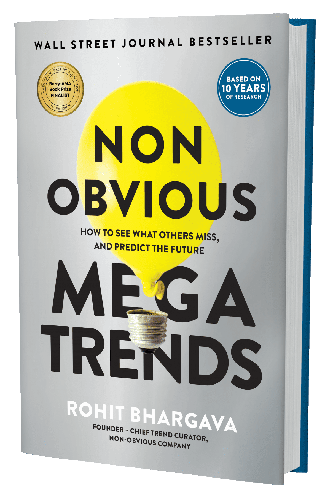 2) The New Rules of Marketing and PR: How to Use Social Media, Online Video, Mobile Applications, Blogs, News Releases & Viral Marketing to Reach Buyers Directly by David Meerman Scott (2017).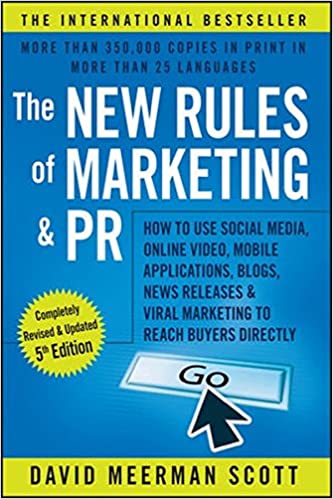 The author starts with the old marketing rules. Next, he shows how marketing has transformed from traditional to digital. The rest of this book will cover every aspect of digital marketing in detail.
3) The Startup Owner's Manual: The Step-By-Step Guide for Building a Great Company by Silicon Valley startup expert Steve Blank
The book is written in detail. 608-page manual includes over 100 charts, graphs, diagrams, 77 valuable checklists that guide company toward profitability. The author created own method. One was called Customer Development process. This method can help to owners from idea to mutual project. Try it!
4) Killing Marketing: How Innovative Businesses Are Turning Marketing Cost Into Profit by Joe Pulizzi and Robert Rose (2017)
The authors offer to transform marketing strategy in your company if your didn't. The mankind changed the way it buys and stays loyal to brands. However, marketers are "still operating in the same, campaign-centric, product-led operation". The top world companies just have changed marketing approach. They create customers value by owned media, interesting and useful content. These strategies have dramatically increased customer loyalty and revenue.
5) Future Marketing: Winning in the Prosumer Age by Jon Wuebben
Marketing prospects should conclude this review. We present to your attention a book about the future.
The author briefly touched on the topics of content, technology in marketing, customer change, and changing the economic system. But the most interesting thing is that the author gives us a forecast for 2021 and looks into the future until 2030.